Roads and Sidewalks
Canada depends on municipal road infrastructure to transport people and goods quickly and safely to where they need to go.
Bridges
Bridges help people and goods cross rivers, ravines, roads, railroads, or other obstacles to get where they need to go in cities and communities across Canada.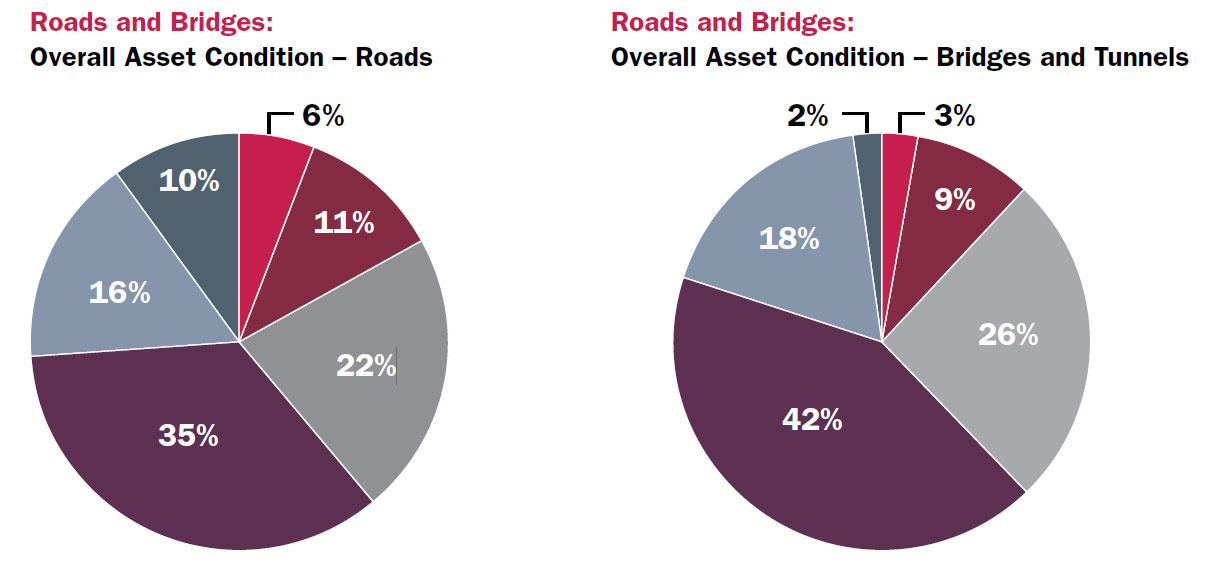 Replacement value refers to the approximate cost of rebuilding an asset in full, including demolition costs. It does not reflect the cost of regular maintenance that would prevent or delay replacement and therefore should not be mistaken as a measurement of the infrastructure deficit.